MeRT Testimonials:
Hear What Patients Have to Say!
Happy MeRT Patients
These testimonials are just a few of the many that we receive. Read on to find out what MeRT patients have to say about their results.
Autism Testimonials:
"My child was diagnosed as nonverbal autistic at three and a half. He is now five and a half. Because of this treatment, he is talking unprompted, responding to his name, giving his opinion, and sleeping through the night (without any kind of sleep support).
"His fine motor skills have improved drastically. He's interacting with other kids, and he makes eye contact. I desperately needed this help, and I'm thankful to have found it. This treatment is worth every penny and is life-changing.
"Leo and Dani did awesome with my son. The future doesn't look so scary now, and I can finally communicate with my child!"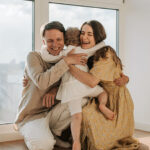 Parent
"Our 4-year-old autistic daughter received MeRT here, and we are pleased with the results. After six weeks of treatment, she is more engaged, has better eye contact, is happier in general, and has said several new words.
"Our daughter is more playful too! This is a great treatment to help autistic children. It is non-invasive, safe, and can be very effective. It is not a cure — it's a "tool" to help aid in your child's progress. Not every child's results are the same. So keep that in mind.
"It is imperative that you keep an open mind and stay positive. Leo and Dani are exceptional. They want to help; they make you feel heard, comfortable, and understood. And they are professional and friendly. Honestly, we are going to miss them. They became part of our village these last six weeks.
"As the saying goes, 'It takes a village to raise a child…' especially a special needs child. Thanks for everything, Leo and Dani. We hope to see you in the near future. We highly recommend MeRT from the Brain Treatment Center!"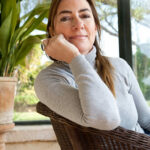 Marcia Beveridge
Mother
"I brought my autistic son to this Brain Treatment Center eight weeks ago, and I can't thank you enough for how the staff helped us. They are very professional and patient.
"After a few weeks, I noticed my son is more calm and follows directions. He has more contact, and he says a few letters clearly. We definitely are going back to keep gaining more speech, and I would recommend it to anyone who has autism.
"Thank you so much!"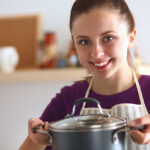 Muna Mire – 5-star Google review
Mother
"My experience at the Brain Treatment Center in Columbus was better than expected. My son does ABA, but I was looking for something else that could help him. I heard of MERT treatment, and when I saw there was one in Ohio, close to my home state, I knew if I could, I had to give it a try.
"I didn't know what to expect before coming, but Dani and Leo really helped me understand what MERT is. They both are informative and even help you understand what your child may go through.
"They both were so wonderful, patient, and understanding with my son. Every morning Dani made us feel so welcomed and tended to my son's needs. Because of that, I felt so reassured and comfortable there, and even more so because Leo himself knows firsthand what this can be like for parents as he, too, has a child with autism.
"They are very accommodating and make you feel like you are family. If you are wondering whether or not you should take the leap to try this for your child, you should.
"ABA has helped my son a lot, but MERT helped him be more aware and playful, helped him listen to directions, and more understanding. Within only 4 weeks, my son said a couple of new words and tried to mimic more words.
"The most important thing for me was that he CAN understand — and doing this treatment and seeing the results on the EEG only helped and confirmed it more.
"If you want to help your child and 'wake up' their brain, I highly recommend trying this treatment. They aren't miracle workers, but they will try, help and inform you of what is best and if this is working for your child.
"Leo and Dani were both amazing with my son and truly made me feel like they cared about him. They are honest, amazing people! Thank you so much, Dani and Leo!!"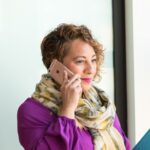 Jessica Harvey – 5 stars
Mother
"I have a son who is nonverbal but wasn't diagnosed as an autistic kid. At one to two years, his attention was there, and he was looking in the eye — he was perfectly fine. At the age of two and a half, we suddenly noticed he was slowly getting irritated, crying, and getting bothered by loudness. Now, he is four years old.
"It was hard for me as a mom to control because I had never experienced it with any of my children. I researched how to control anger, what makes them calm down, and what to avoid for an autistic kid. Then I saw the MeRT treatment on the website. I read it and found that there were a lot of benefits for kids like him to be treated. I learned what the magnetic field does in order to balance and stimulate brain function. And the brainwave analysis to identify the exact areas in the brain that are not functioning properly or communicating how they should be.
"I started treatment for my child for six weeks. In three weeks, I noticed my son slowly calming down, and he started coming back to his senses, able to interact with me. That means a lot to me as a mom. He also started using some words like "baba" and "mama".
"I sincerely thank the Brain Treatment Center for helping my child's health. Thanks to also Leo and Dani for being part of this."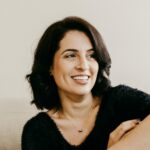 Idil Ali – 5-star Google Review
Mother
"After my daughter's MeRT treatment, we went to the house of some relatives, where we were spending the night. And Raquel approached me, with a glass between her little hands, asking me to give her some 'juz.' There are no words that can express the emotions that I felt at that moment. It was the first time I could say that I had heard the voice of my four-year-old daughter. 
"Most incredible of all was that not only had she improved her ability to communicate, but her emotional projection also took a 180-degree turn. My daughter now asked me to pick her up and carry her in my arms. She hugged me for the first time voluntarily and repeatedly for more than 15 minutes.
"Aside from improving in language, she also improved her emotional connection. They were the most beautiful 15 minutes of my life. My daughter recognized me and expressed it openly and freely for the first time."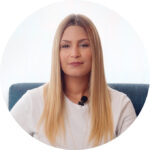 Miriam
Mother
Depression and Anxiety Testimonials:
I felt like I was alone, even though I was surrounded by love and care. It was just a cloud that would linger over my life every now and again. BTC helped me better understand what was going on in my head. After a month of treatment, I was grateful to be depression free and medication free for the first time in my life."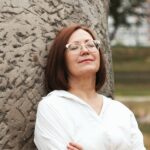 Patient
For anyone suffering from depression, anxiety, and other symptoms, I highly recommend trying MeRT at the Brain Treatment Center. My adult son, who has suffered from both problems his entire life, and has been on medication, realized a positive change after the first visit. We saw dramatic improvement after each visit.
"This technology is truly a magic bullet."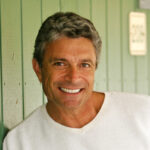 Harry H
Parent
"I had degraded to the point of not being able to leave my home because of panic attacks and severe anxiety. I could not hide from this feeling, and no medication could numb it. It was living in despair and physical pain every day without reprieve — that is until I was able to get treatment. 
"I underwent MeRT for two months with total symptom resolution. Now I can function again at work and can spend much-needed time with my family. I have my sense of well-being back and a clarity of thought I haven't had in many years."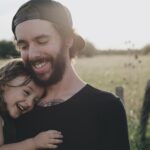 US Army Vet
Other Testimonials:
I'm two or three months past my last treatment, and I can honestly say my brain is in a better place than it was before. The emotional highs and lows I was living with have been stabilized. My cognition took off during that period, and it hasn't slowed down since."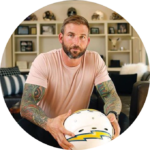 Nick Hardwick
Retired NFL Center, Chargers
It was absolutely terrifying to not know what was wrong with me or how to fix the problem. BTC not only identified the deteriorated state of my brainwave activity, they restored its function. I consider the healing I experienced at BTC to be nothing short of a miracle."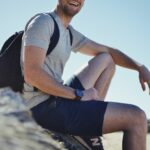 US Army Vet
I'm back! My TBI turned me into someone I barely recognized. I was depressed, mean, and short-tempered. And I pushed through life filled with frustration and a deep sense of sadness that this was it. I just had to keep pushing through life with overwhelming tiredness. I'm so glad I was wrong, and I think my direct reports and family are even more thankful. This treatment changed everything, and I am forever thankful."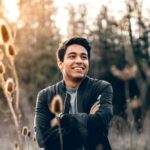 Executive
I'd just always 'outworked' it. After the last concussion, that wasn't an option, even though I had previously walked off a dozen concussions. It's vital to know that not all TBIs result in massive concussions, but they all add to the erosion of the mind and self, if untreated.
"For now, I want to ring the bell for Spencer and Fred and the whole crew at Brain Treatment Center Newport Beach. Through EEG, MeRT, and some subtle sleep and attention shifts, I've had a radical, nourishing, strengthening, and dare I say, 'healing' that has brought me to see life through a filter I've never known was available.
"Giving life a chance is sometimes just staying in 'the Try.' If you are damaged, confused, and at the end, know that you have allies that you've never met before."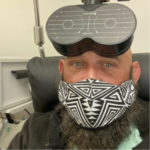 Tait Fletcher
Stuntman
You Could be One of Our Next MeRT Testimonials!
Contact our New Patient Coordinator
You may still have a lot of questions about whether MeRT is the right treatment for you. And our New Patient Coordinator is here to help you!
She'll take the time to listen, answer questions, explain costs, and put your mind at ease. She can also assist you in getting scheduled should you decide to move forward with treatment.
Think of it this way: Making one free call can be the first step in freeing yourself from your symptoms for good.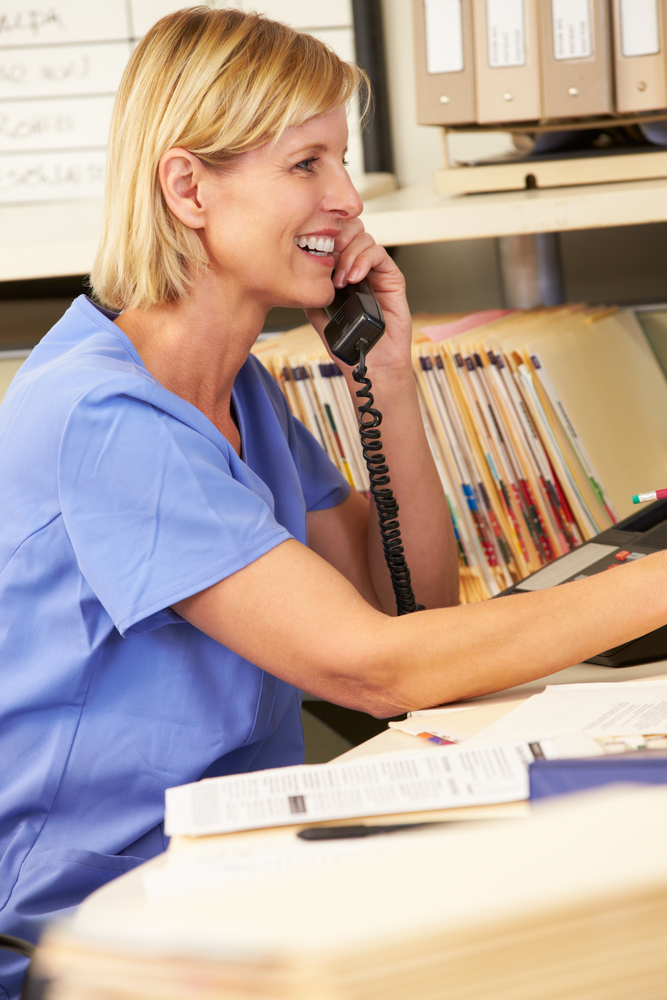 Contact Us
For more information or to speak with our New Patient Coordinator, please fill in the information below.