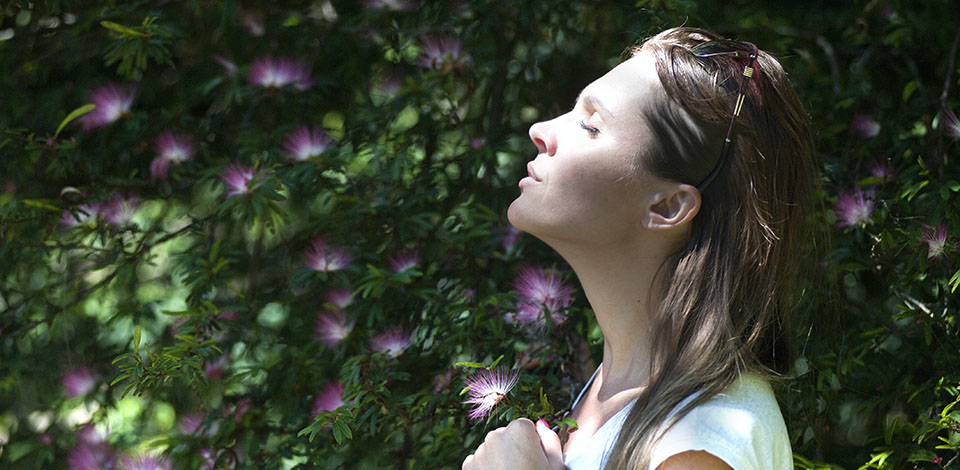 A Breakthrough Drug-Free Anxiety Treatment
MeRT is drug-free, non-invasive, lasting – and tailored to YOUR unique condition.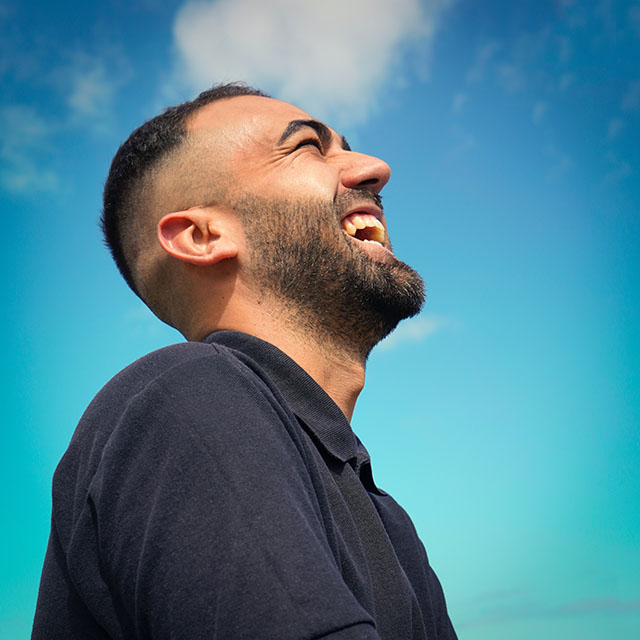 You CAN be Free from the Anxiety Trap!
MeRT (Magnetic e-Resonance Therapy) is a drug-free, non-invasive treatment that has shown remarkable results in treating anxiety symptoms.
Anxiety can feel like a trap. And you never know when it will hit: the heat and pressure, racing heart, fast breathing, sweating, stomach pain — not to mention the constant dread, apprehension, and fear.
You may think you're alone in feeling this way, but you're not. Anxiety disorders were on the rise before 2020. Then, when Covid hit, Americans were three times as likely to have either an anxiety or depressive disorder than the year before. And it's only gotten worse.
Drugs are certainly an option — particularly when dealing with acute anxiety like a panic attack. But anxiety drugs can have serious side effects or stop working altogether.
Wouldn't it be great if another solution existed? IT DOES.
MeRT: A Breakthrough Approach to Treating Anxiety
Here at the Brain Treatment Center of Columbus, we offer a new approach to treating anxiety. It's called MeRT or Magnetic e-Resonance Therapy.
MeRT is a non-invasive, drug-free treatment that works to balance your brainwave activity. And MeRT has helped people from all walks of life break free from the trap of chronic anxiety.
The MeRT treatment protocol starts with precise brain imaging using a qEEG (quantitative electroencephalogram, or brain mapping) and an EKG (electrocardiogram).
This initial testing is the key to MeRT's results. Per the Mayo Clinic, studies show that the altered activity of certain neural circuits in the brain may contribute to anxiety and depression. And the EEG results will show that altered activity as a brainwave imbalance.
Once we have the full picture of the imbalance, we then develop a personalized treatment plan using TMS (transcranial magnetic stimulation, an FDA-cleared therapy).
The TMS delivers gentle magnetic pulses to those specific areas of the brain to improve brain connectivity and communication. In many instances, this has reduced anxiety symptoms.
And this treatment lasts: Many people have been able to go off their medications for anxiety after MeRT treatment.*
* Results are based on active and strict observation of our regimens. Results may vary based on the individual user and are not guaranteed.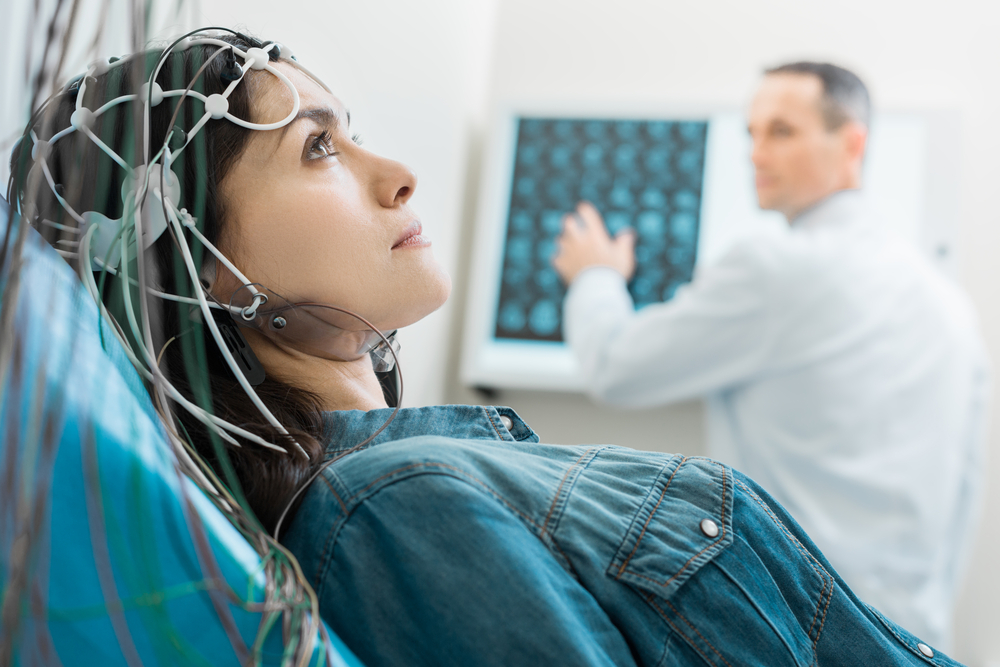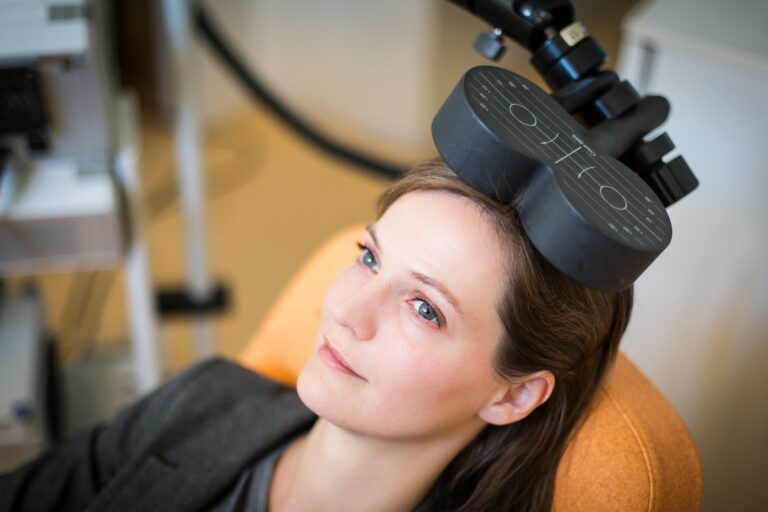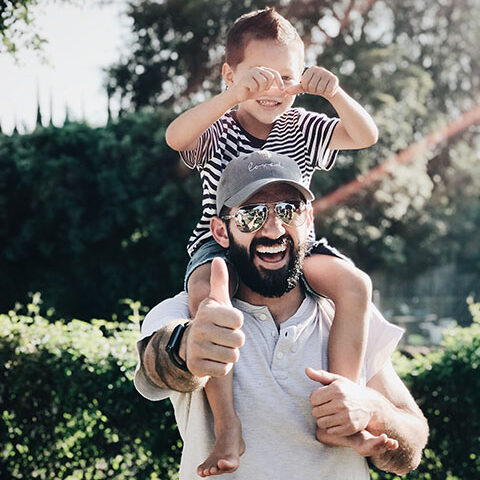 Hear it from a MeRT Patient…
I had degraded to the point of not being able to leave my home because of panic attacks and severe anxiety.

"I could not hide from this feeling, and no medication could numb it. It was living in despair and physical pain every day without reprieve — that is, until I was able to get treatment.

"I underwent MeRT for two months with total symptom resolution.

"Now I can function again at work and can spend much-needed time with my family. I have my sense of well-being back and a clarity of thought I haven't had in many years."

– US ARMY VET
Benefits* from Treating Anxiety with MeRT
According to patients, MeRT treatment can be life-changing.* Benefits can include:
Better sleep and increased duration and quality of sleep
More relaxed, less anxiety
Better concentration and focus
Improved mood
Reduced stress symptoms
Improved confidence and self-esteem
Increased emotional stability
Greater sociability
Increased attention span
More self-control
Improved memory
More motivation
* Results are based on active and strict observation of our regimens. Results may vary based on the individual user and are not guaranteed.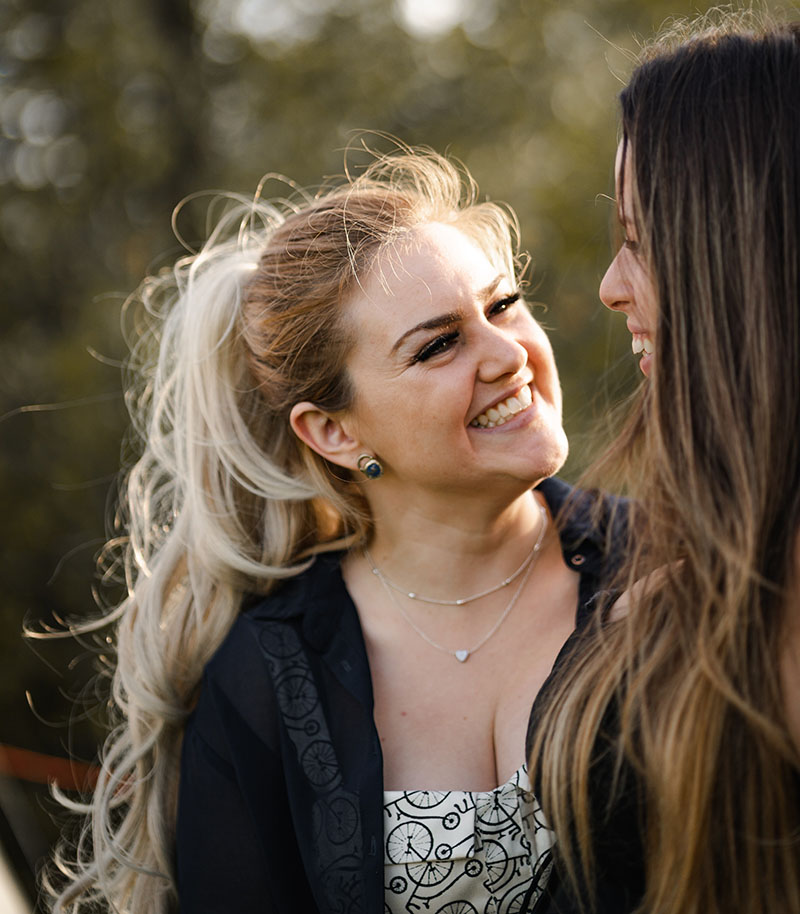 MeRT Treatment for Anxiety at Brain Treatment Center of Columbus: What to Expect
Before deciding if MeRT is the right treatment for your anxiety, call us for a free consultation with our New Patient Coordinator. This is a no-obligation call, where she will discuss your symptoms and history, answer your questions, and explain the treatment in full. This includes all fees and protocols.
Then, once you decide to take the next step, we will set up an appointment for initial testing. This appointment will last 45 minutes to an hour. After that, we will analyze the results and schedule you for a consultation.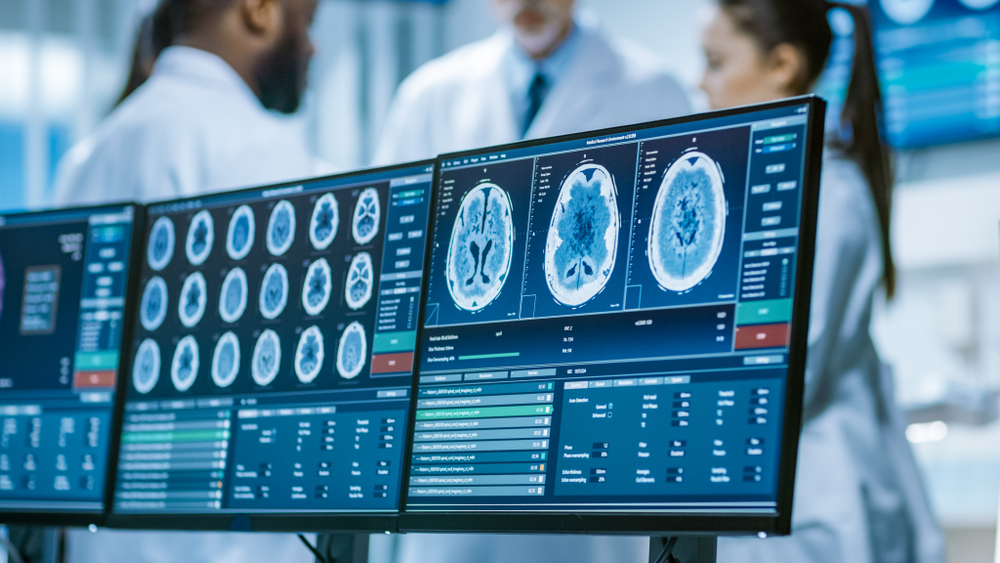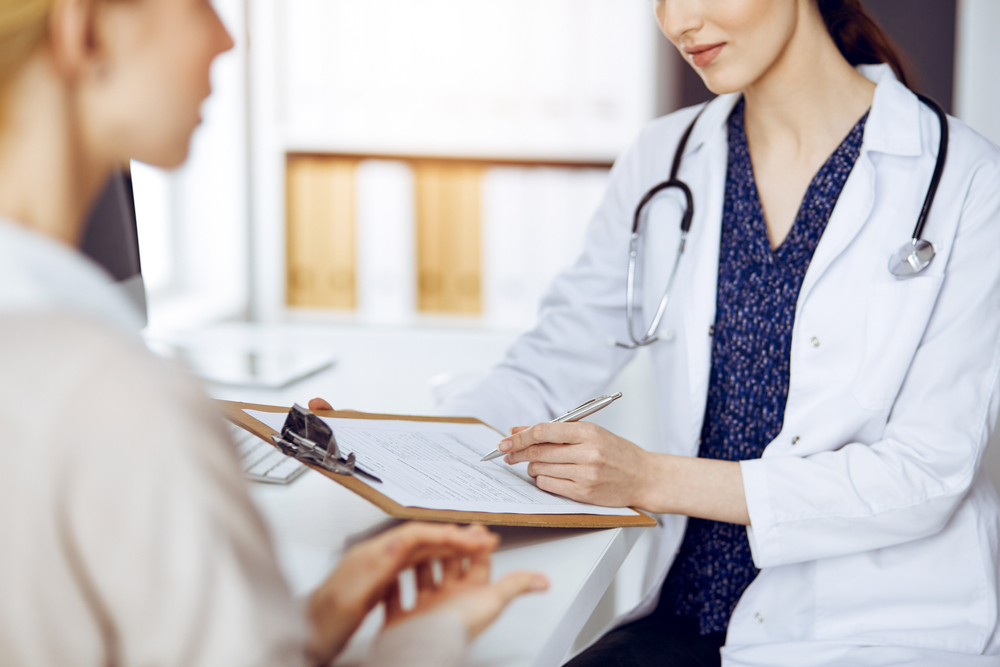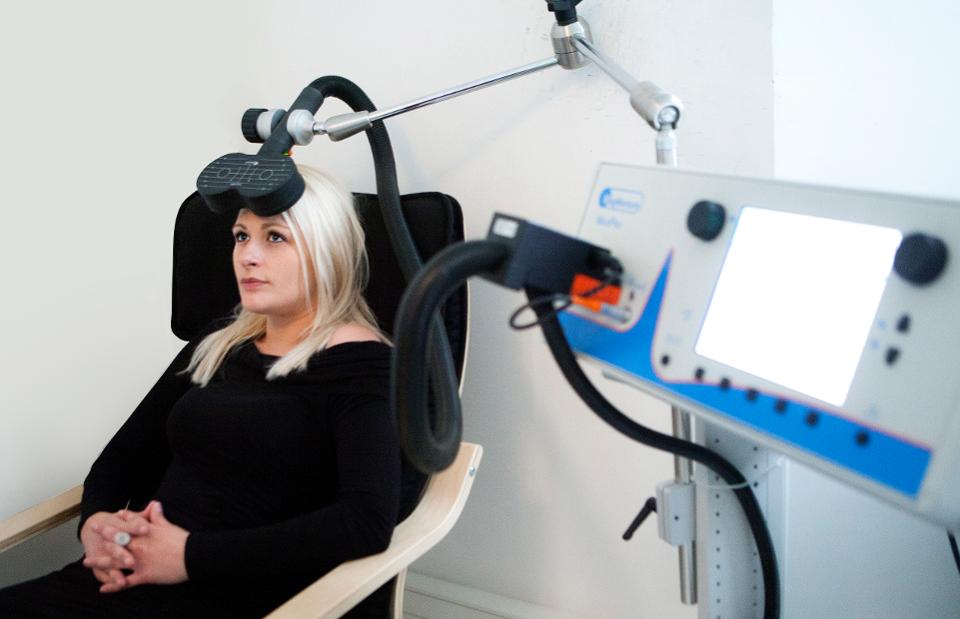 Talk with our New Patient Coordinator
She can answer your questions, explain the procedures and go over all the details. Or fill in the form at the bottom of this page and she will contact you.
The MeRT treatment protocol comprises three steps: Testing, Consultation, and Treatment. Following are the specifics of each step:
1. Testing
At your first appointment, we will perform two simple tests: a qEEG and an EKG. These tests are painless, and we perform them right here in our office.
For the EEG, we place a cap on your head to measure the electrical activity in your brain and map out any areas not performing as they should. We also perform an EKG to record your heart's electrical signals.
Once we perform these tests, our team will carefully analyze the results. Based on this analysis, we develop a treatment plan customized to your specific condition.
2. Consultation
After your tests are complete and we've reviewed and analyzed them, you will have a one-on-one consultation with Dr. Mehra Tarun or Nurse Practitioner Linna Morgan. You can either do this consultation in person or virtually from the comfort of your home.
During this consultation, we will discuss your test results and treatment plan. We will also answer any remaining questions you may have and let you know more about what to expect during your treatment period.
3. Treatment Period
During the treatment period, we will perform two weeks of TMS treatment at a time. After each two-week period, we will perform a new set of tests (EEG and EKG) to see how you are responding.
Please note that we highly recommend a minimum of four weeks of treatment to determine if you are responding positively to treatment, both clinically and on the repeat qEEG. If you are experiencing improvements, we recommend an additional two-four weeks of treatment for long-lasting results.
We monitor your progress based on the new EEG results as well as symptom improvements. And you will have a consultation to confirm that changes are still showing in the testing.
Most conditions treated with MeRT provide noticeable and long-lasting results after six weeks of treatment. However, each patient is different, and the results may vary.
Insurance
Unfortunately, we do not accept insurance nor file it on your behalf.
Currently, MeRT is FDA-cleared for Major Depressive Disorder and Obsessive-Compulsive Disorder (OCD). For conditions other than Major Depressive Disorder and OCD, insurance rarely reimburses any of the costs associated with treatment.
Questions? Need more information? Call our New Patient Coordinator.
We know how difficult it can be to decide on a new treatment for your anxiety, particularly if past treatments haven't gotten the results you'd hoped for. You may still have a lot of questions about whether MeRT is the right treatment for you.
We want to make sure you get all the information you need to make the best possible decision, and that begins with a call to our New Patient Coordinator.
The New Patient Coordinator is here to help you. She'll take the time to listen, answer questions, explain costs, and put your mind at ease. Additionally, she can help you get scheduled if you decide that, yes, MeRT is the right treatment for you.
When you think about it, making this one free, no-obligation call just might be the first step in freeing yourself from the trap of chronic anxiety. And we want to help you do just that!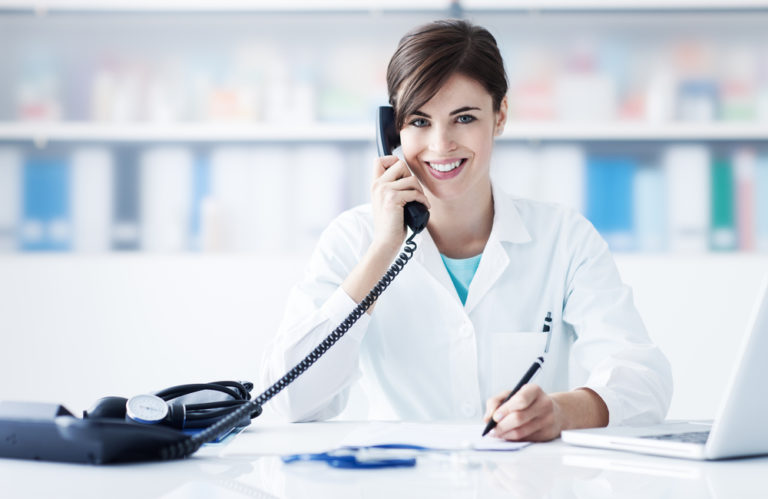 Contact our New Patient Coordinator.
Or fill out the form below and she will contact you.
Contact Us
For more information or to speak with our New Patient Coordinator, please fill in the information below.